Dean's Message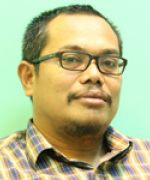 Prof. Ir. Ts. Dr. Mohd Irwan Juki
Assalamualaikum Warahmatullahi Wabarakatuh and Greetings.
I would like to congratulate all students at the Faculty of Civil and Environmental Engineering (FKAAS) UTHM. All of you are very fortunate to be selected to enter this University, which is well-equipped with current infrastructure and conducive learning environment. Being selected to this university is a great privilege that should not be wasted. This is due to the fact that the education process at the tertiary level requires continuous effort and commitment so that the knowledge gained can produce students who are excellent in all aspects in accordance with the needs of industries and nation.
In order to accomplish the University's mission, which is to produce and train competitive professionals and technologists of high ethical values, you will be guided by qualified, committed, and responsible academic staff. FKAAS offers academic programmes based on advanced civil engineering and architecture fields as well as focuses on sustainable environment for universal prosperity. To enhance students' understanding and creativity, the faculty provides laboratories equipped with the latest equipment and assisted by well-trained technicians. Students will also have to undergo practical work in the field relevant to the current industrial needs.
Therefore, you must take this opportunity to work extremely hard in order to achieve the aspirations of not only your parents but also the community and the country. Systematic planning of teaching and learning will produce outstanding graduates.
Thank you.